BREAKING: HushPuppi's (Ramon Abass) US Trial Postponed To July 2021
BREAKING: Prince Philip Laid To Rest At Windsor Castle [PHOTOS] – #PrincePhilipfuneral
The Genius Media Nigeria reports that Prince Philip, the Duke of Edinburgh and husband of Queen Elizabeth II, is to be laid to rest at Windsor Palace on Saturday in what will be a small family affair due to Coronavirus Disease restrictions.
The funeral began at 2:40 pm with the coffin leaving the castle, followed by a funeral march and a minute of silence nationwide, according to Buckingham Palace.
After a service at St. George's Chapel, held by the Dean of Windsor, the Archbishop of Canterbury will give the blessing after the coffin has been lowered into the Royal Vault.
In line with health regulations currently in place in England, only 30 guests will attend the ceremony, most of them members of the Royal Family.
Queen Elizabeth II, the couple's four children, eight grandchildren, the Queen's niece and nephew and three of her cousins attended the service on Saturday.
In addition, the prince's German relatives Bernhard, Hereditary Prince of Baden, Prince Donatus, Landgrave of Hesse and Prince Philipp of Hohenlohe-Langenburg were in attendance.Trade Club
The Countess Mountbatten of Burma, a close friend of Prince Philip, also attended the service.
Some of the spouses of the queen's children and grandchildren have been included on the guest list.
But Meghan, the duchess of Sussex and Prince Harry's wife, is not attending the funeral due to her pregnancy.
The funeral was broadcast live on television.
MALLAM ABBA KYARI: What FG Said About EX-Chief Of Staff Who Died Of Covid19 A Year Ago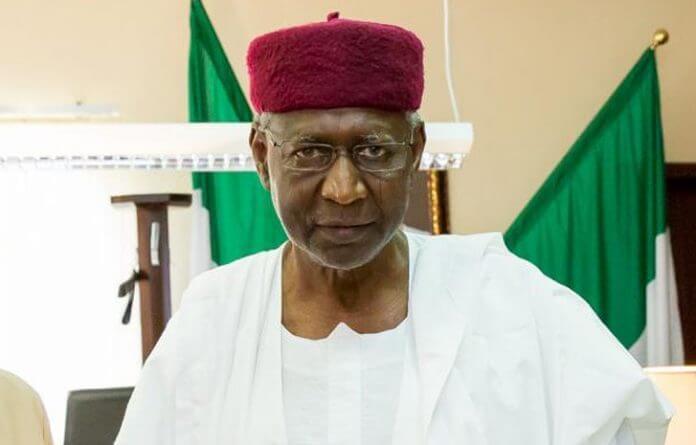 BREAKING: LAUTECH Vice-Chancellor Prof. M. O. Ologunde Sacked
BREAKING: LAUTECH Vice-Chancellor Prof. M. O. Ologunde Sacked—The Genius Media Nigeria reports that the Vice Chancellor of the Ladoke Akintola University of Technology (LAUTECH), Ogbomoso, Prof. M. O. Ologunde has been sacked on Friday by the Oyo State Governor, Seyi Makinde.
The governor's decision was made when he visited the institution. And the sack was communicated in a letter through the Commissioner for Education, Science, and Technology, Olasunkanmi Olaleye, on Friday.
The sack is believed to be connected with the dissolution of the joint ownership of the institution by Oyo and Osun states.
Governor Makinde directed the VC to hand over forthwith to the principal dean officer in order not to interrupt academic activities in the university.
The letter reads in part, "His Excellency, Engr. Seyi Makinde, the governor of Oyo state and the visitor to the Ladoke Akintola University, Ogbomoso has directed that the Vice Chancellor of the institution, Prof. M. O. Ologunde should step aside until further notice.
"Consequently, the VC has also been directed to hand over forthwith to the next principal officer in rank in order to ensure uninterrupted flow of normal activities of the institution."