Reason Why FG Orders States To Stop Giving Nigerians COVID-19 Vaccine
Reason Why FG Orders States To Stop Giving Nigerians COVID-19 Vaccine—-President Buhari led administration has directed states to stop giving Nigerians COVID-19 vaccine immediately they use half of doses delivered to them.
The Genius Media Nigeria gathered that the directive according to Punch was issued by the National Primary Health Care Development Agency, Dr Faisal Shuaibu to enable those who have received their first jabs to complete their vaccination.
This implies that a state that received 100,000 doses will have to stop the vaccine roll out once 50,000 people get vaccinated.
The move is said to be necessary due to a possible delay in the supply of the next batch of the AstraZeneca vaccines, which could affect the availability of the vaccine for the second round of the exercise.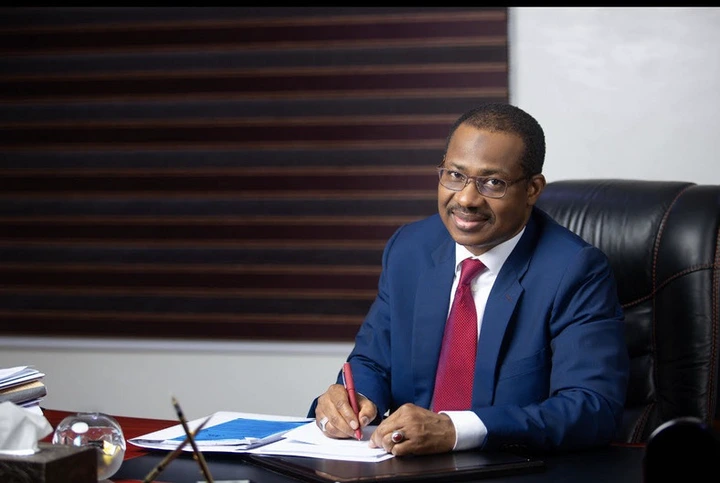 There have been a surge in the demand for the AstraZeneca vaccine by the European Union, and this has caused a shortage of the vaccine in the international market.
A new policy by India, the manufacturer of the vaccine, to prioritise domestic vaccination for its over 1.2 billion population has also contributed to the shortage of the vaccine in countries like Nigeria.
Confirming the imminent suspension of the vaccination exercise, the Minister of State for Health, Dr Olorunnimbe Mamora told Punch that states were asked to stop the exercise halfway until more vaccines arrive.
The Minister of State for Health said that is the smartest thing to do since it is a double-dose vaccine.
"On the issue of stopping at half doses, we thought this is what wisdom dictates because in a situation where we seem to be in short supply, it stands to good reason to ensure that those who have had their first dose should be given the opportunity of having the second dose.
"It is better to have a pool of people who have received full vaccination rather than just do it halfway for everybody, which I think would not be the best in the circumstance. And you are not really covered if you have your full dosage," Mamora said.
When asked when Nigerians should expect more vaccines, the minister said he could not say because it is currently a 'sellers' market', Punch reports.
However, the Minister of State for Health disclosed that Nigeria has started talking to other countries like Russia, which produces the Sputnik V vaccine.
He said, "The truth is there is a challenge. However, we are not hopeless. The COVAX facility is not the only one we rely on. There is also AVATT, the regional facility which is the African Vaccine Acquisition Task Team. So, we definitely will be looking to AVATT to help increase the initial allocation in the circumstances with what is happening vis-a-vis production and supply from India."
"Both AVATT and COVAX are multilateral facilitators, but we also have bilateral negotiations. For example, the Sputnik is bilateral in the sense that it is government to government. Sputnik is Russian and as soon as we have the dossier and approval from NAFDAC, then we will consider it."
The Minister of State for Health added that the Federal Government might have to increase its budget for vaccines since AstraZeneca, which is the cheapest in the market, is not readily available.
BREAKING: Prophet Joshua Iginla Loses Mother
BREAKING: Prophet Joshua Iginla Loses Mother—–One of Nigeria's Popular Man of God, Joshua Iginla has lost his mother, Deaconess Moraimo Lasisi Iginla.
The Genius Media Nigeria reports that she was aged 83 before she died.
Announcing this news, The man of God explained that his mother taught him how to be a giver, and taught him how to forgive.
He also eulogized the many qualities of His mother whom He will surely miss
Read his full statement below
The Queen of peace and love , the vehicle that brought me to the world. You are my hero of childhood mum. You held my hands when I was small, you caught me when I fell and you taught me love, forgiveness and how to be a giver.
I remember your last word mum, today you have gone to be with the Lord. Death takes the body. God takes the soul and the spirit. Our mind holds your memories. Our heart keeps your love. Our faith let us know, we will meet you again.
Your 83years on earth was a blessing. Your memory a treasure. I love you mum forever.
GOODNIGHT DEACONESS MORIAMO LASISI IGINLA MAMI , MAMA RERE.
BREAKING: Arsenal Captain, Pierre Aubameyang Is Sick [PHOTO]
#JummahMubarak: The Ramadan Tradition Of Breaking A Fast With Dates
#JummahMubarak: The Ramadan Tradition Of Breaking A Fast With Dates—-Fasting during Ramadan is from sunrise to sunset.
This tradition is rooted in religious teachings of the Prophet Muhammad, who is quoted as saying: "When one of you is fasting, he should break his fast with dates; but if he cannot get any, then (he should break his fast) with water, for water is purifying."
Moroccan Muslims, like countless other Muslims around the world, follow a religious tradition of serving dates (tmar) at their Ramadan iftar table, with many making it a point to actually to break their fast with them. Dates are not only associated with Ramadan, however.
The fruit is mentioned more than 20 times in the Quran, and they're favored by many Muslims for tahneek, the tradition of rubbing something sweet into the mouth of a newborn.
Healthy Aspects of Dates
What is about dates that make them an ideal and healthy choice for fueling an empty body? For starters, dates are high in sugar, fiber, minerals, phytonutrients, and (when fresh) vitamin C. They also contain potassium, magnesium, iron, and small amounts of protein and fat. Dates are easily digested, making them a quick source of energy and nutrients. Eating dates after a long day of fasting can help the body's blood glucose levels quickly return to normal. When not fasting, consumption of dates before a meal will satisfy the sensation of hunger, which in turn helps to avoid overeating.
Dates in Morocco
Aside from their religious significance, dates were an important food among the Arabs and early Muslims, and this influence extended to Morocco, where dates have been cultivated for centuries. Dozens of varieties are grown for both domestic and international markets, with Medjool, Halawi, and Deglet Noor being among the most popular.
A Few Interesting Facts About This Naturally Sweet and Popular Food:
Dates are the fruit of the date palm (Phoenix dactylifera) tree, which is most widely cultivated in the Middle East, North Africa, Central Africa, Southern Asia, and Southeast Asia.
More than 40 varieties of dates are grown in Arabia alone; the same can be said of Morocco's date production. Depending on the variety, dates may be harvested soft, dry, or semi-dry.
Dates have been consumed for at least 7,000 years and appear to have been cultivated for more than 2000 years.
Date seeds can lie dormant for years or even decades when germinating conditions are unfavorable.
In addition to tasting good, dates can be beneficial in treating constipation, diarrhea, and intestinal disorders, and they can help promote a healthy heart.
Dates aren't just for people; Arabs in the Sahara are known to use dates as a feed for camels, horses, and dogs.